March 2019
Interested in receiving these updates via email? Sign up now.
Highlights
Program Updates

Industry Resources 
Industry News
Insights From the Competition
---

Think Wood Integrates, Promotes Wood, Naturally Messaging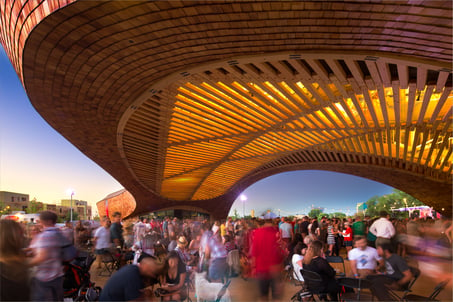 Part of a new, 178-acre neighborhood called the Bridge District, The Barn is a 9,100
square-foot multiuse structure that includes a restaurant and retail commercial space,
giving new life to a once-deteriorating Sacramento neighborhood.
Think Wood has begun transitioning Wood, Naturally content over to thinkwood.com. By leveraging its popular online channels and platforms, Think Wood's goal is to provide targeted audiences with a quality experience that highlights the benefits of wood in appearance and structural applications, indoors and outdoors, in all segments within the residential and commercial construction and design verticals.
The combined content of Think Wood and Wood, Naturally will connect exterior and finishing lumber information with contractors, building owners and remodelers who are seeking information on building and designing with wood and lumber products.
Stay tuned for future updates and announcements as we continue to feature more residential content on Think Wood's website.
---
WoodWorks' Free Pass Promotion Generates Hundreds of Leads


Wow! Thank you so much. I'm really excited for this. It's a real honor to be able to attend, and I wouldn't have been able to without this scholarship. I truly appreciate it.
– Senior associate at an architecture firm upon receiving a free pass
As part of its agreement to co-host the International Mass Timber Conference with the Forest Business Network on March 19-21 in Portland, Oregon, WoodWorks offered 70 free passes to ensure that key developers, architects, and engineers from across the country would be in attendance at this high-profile event.
To apply for a pass, individuals completed a short survey that allowed WoodWorks to:
Identify and select individuals most likely to design and build with mass timber;
Learn about projects currently in the idea or design phase nationwide; and
Identify and offer technical support to individuals or teams that indicated they are having difficulty bringing a mass timber project to fruition.
WoodWorks received an incredible 653 applications for the 70 passes! Of those, 305 respondents had U.S. projects in development, while 74% had never before built with mass timber. WoodWorks is following up on all leads to offer free project assistance.
AWC Expands Its Collection of Compelling, Popular Education
The American Wood Council (AWC) provides high-quality, free educational offerings that keep specifiers current on the latest news, trends, and techniques in wood design and construction and support them in meeting their ongoing certification renewals.
In 2018, the AWC's offerings reached over 22,000 specifiers, providing more than 36,000 contact hours—a 6% increase over 2017. Participants consistently rated the AWC's courses as excellent or good. Not surprising, the AWC's most popular courses in 2018 focused on the recent, significant changes related to wood construction found in the 2018 International Building Code (IBC) and International Residential Code (IRC). Other popular courses explored fire resistance, wind design, mass timber, and green building materials. The AWC is an ICC Preferred Provider, through which it offers 121 courses, and it is also approved via AIA's Continuing Education System, through which it offers 115 courses.
The AWC is working to increase the number of short micro-learning courses it offers, which are designed with adult learners and those with limited time in mind. Currently, the AWC offers nearly 40 micro-learning courses, recorded webinars, and various industry articles repurposed for building and fire officials through an on-demand system on its website
---

FEA's Housing Dashboard
This housing dashboard is provided compliments of Forest Economic Advisors (FEA): View the Dashboard
Virginia Tech's Monthly Housing Report
This monthly housing commentary report is a free service of Virginia Tech and is intended to help one gauge future business activity in the U.S. housing market.
Virginia Tech for January 2019 (released in March 2019)
Part A: January Housing Commentary
Part B: January Economic Conditions
---
A Closer Look – Structural Frames Types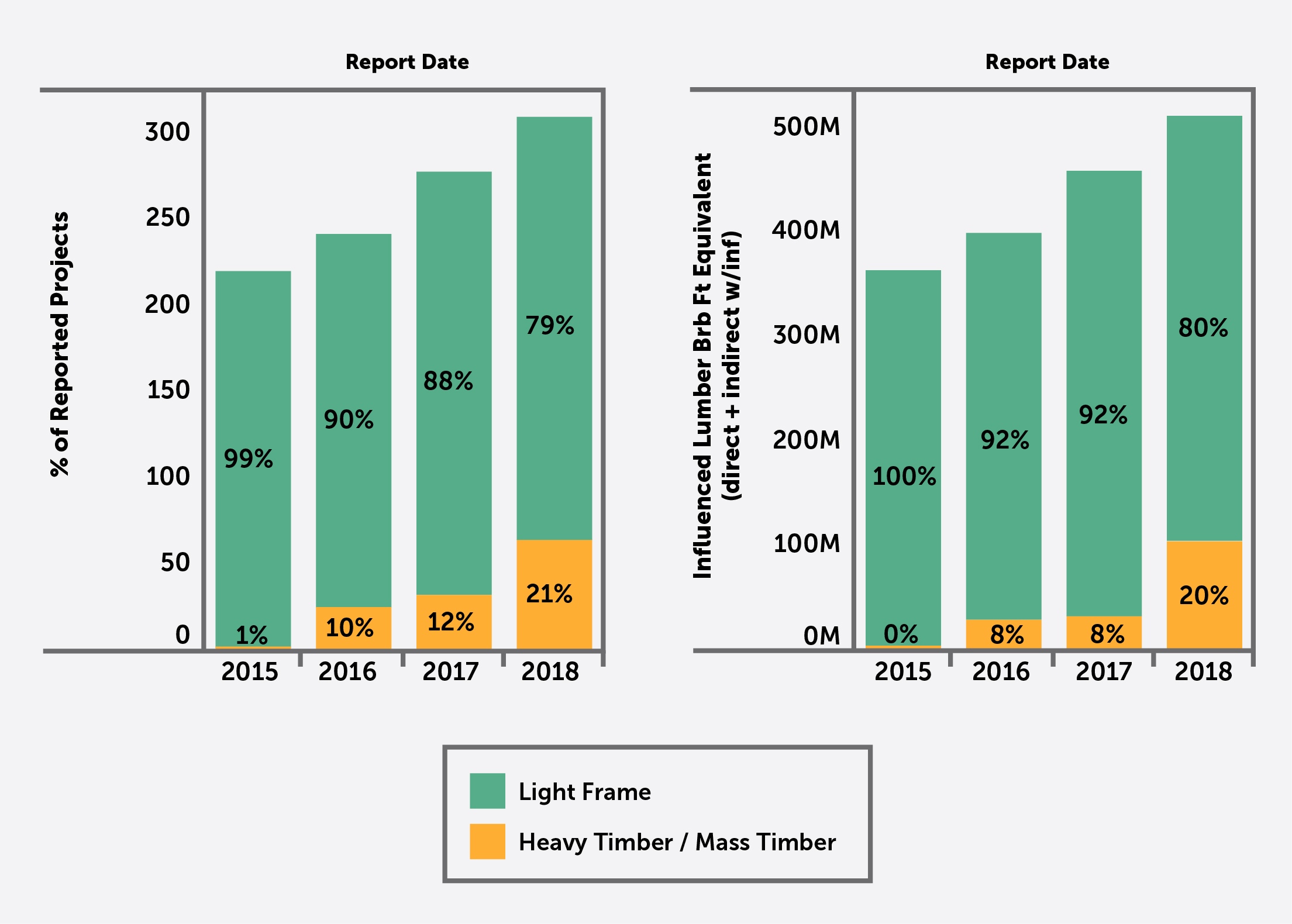 The excitement around mass timber grew throughout 2018, culminating in the favorable preliminary voting results for IBC 2021 code proposals that will allow for wood buildings up to 18 stories tall. Irrespective of the big changes that new codes will usher in, the volume and size of mass timber projects going to construction has already grown substantially year-on-year, resulting in increased lumber volume. Importantly, the growth in mass timber has been in addition to, and not at the detriment of, light-frame projects, which means the pie is simply growing bigger when it comes to softwood lumber demand and consumption. The majority of WoodWorks' project assists in 2018 were mid-rise and commercial light-frame structures, which accounted for 79% of all project assists.
---
#ForestProud Asks Us to Re-Envision Cities With Wood
#ForestProud, a coalition organized by the North American Forest Partnership, recently released new video-based content focused on the role healthy forests have in supporting the ongoing, rapid demographic shift to urban areas. For the first time in history, more than 50% of the world's population lives in cities, and this number is expected to climb to 70% by 2050. Forests can help planners, builders, and dwellers alike to reimagine and redesign cities for the future, thanks to their environmental benefits, renewable nature, and assets as a building material.
Learn more at https://forestproud.org/, and share this and other informative and inspiring content on your social media channels today.
---

Mjøstårnet Becomes World's Tallest Timber Building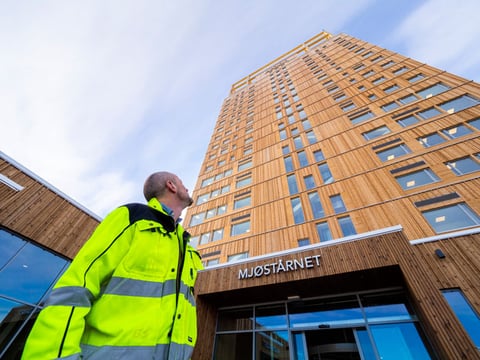 The Council on Tall Buildings and Urban Habitat (CTBUH) is the world's leading resource for professionals focused on the inception, design, construction, and operation of tall buildings and future cities. CTBUH has verified the completion of Mjøstårnet, a mixed-use building in Brumunddal, Norway, that now holds the unique title of the "World's Tallest Timber Building." At 85 meters, it is also the third-tallest building in Norway and the country's tallest with mixed functions.
This news coincides with the amendment of the CTBUH Height Criteria—the official guidelines upon which tall buildings are measured—to include timber as a recognized structural material.
---
Recent analysis from market expert Matt Layman in the Lumber Market Forecast predicts that the lumber industry will experience a strong spring of 2019, after a fairly sluggish January. However, Layman cautions against buying four to six months of inventory solely on the basis of industry optimism. His forecast hinges on halting rate increases for the market, affordable housing solutions, inexpensive lumber, trade ceasefires, and large pent-up demand in every region of the United States. If his predictions materialize, Layman expects that lumber demand will be strong throughout the second and third quarters of 2019.
---
Increased Calls For Seattle to Leverage Mass Timber to Solve Its Housing Crisis
A group of advocates are urging the city of Seattle to turn to mass timber buildings as a means to solve the city's pressing housing challenges. Advocates make this suggestion based on recent national legislation and statewide code changes that allow for and/or incentivize the use of CLT. Beyond the possible impact on housing, advocates note the important benefits that the shift to mass timber and other timber innovations can have more broadly for the state, in terms of achieving sustainable working forests, creating jobs, and jump-starting economic growth in rural counties that rely on the timber industry.
In May 2018, the Seattle City Council approved the construction of CLT buildings up to six stories on a two-story concrete base; advocates hope Seattle will embrace 18-story tall wood buildings next.
---
Factory Builder in New England Maximizes Efficiency With Technology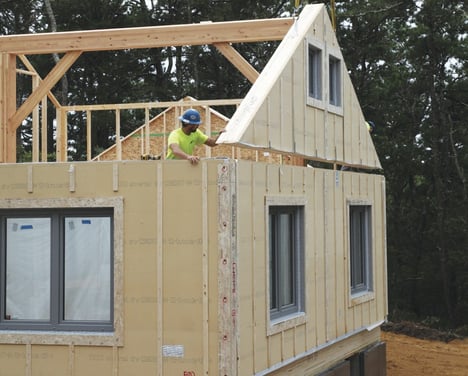 The Journal of Light Construction (JLC) recently went on location with Unity Homes in New England—first to its state-of-the-art design and offsite construction facility in Keene, New Hampshire, and then to its building site in Brewster, Massachusetts. Unity Homes relies on technology to create and convert computer-aided design plans into complete and precise custom-home packages, which Unity's trained crews then erect on site in a matter of days. Unity hopes to scale up its process as a standard design and building practice across the United States. JLC had its photographer in tow; click here to trace the building's progress from beginning to end.
---

Highlights of News and Stories Released by Competing Materials
Since its founding in Quebec in 2014, BONE Structure has been rapidly growing its market share across Canada and, more recently, in California. BONE Structure houses are made up of recycled, lightweight steel frames—which the company claims are more stable than wood—that literally snap together and allow for the design of open-concept homes with scores of windows but no intermediate beams or load-bearing walls. BONE Structure is finding particular traction with sustainability-focused consumers—their structures are inherently designed to achieve net-zero energy efficiency.
Read more here.